ABOUT US
Assistere is a consulting firm oriented at companies and individuals who seek objective, bespoke solutions for the following areas: tax, expatriates, international assignments, immigration and tax planning for individuals.
We know that the choice of professionals who work in this area is most often a chore, since the market usually offers high-priced services provided by large consulting firms or low-cost options marked by very limited breadth and experience.
Assistere provides the best of both worlds: experienced and qualified professionals from large consulting firms offering their expertise in serving companies, individuals, executives and expatriates who seek solutions for the most varied scenarios presented, with full personal responsibility, confidentiality and efficiency enabled by a leaner structure and competitive prices.
Our team of senior professionals in their areas of expertise is involved in the work from start to finish, providing clients with a fast and efficient response to resolving their issues.
Find out more about our services and contact our team. We will be pleased to present you our solutions.
OUR TEAM
ALESSANDRA LEITE

Bachelor of Law from Universidade Paulista (Unip), having an MBA in Management and Finance and a specialization in Consulting Projects from FGV- SP, Alessandra has over 20 years' experience in tax consulting directed to expatriates.
A subject matter expert in tax, labor and social security law applied to individuals, Alessandra began her career at Deloitte in 1998 and has acted as expatriate area Senior Manager for six years, where she had the opportunity to serve a wide portfolio of clients, mostly represented by executives from multinational and large national companies, providing services such as preparation of consultations and opinions, tax planning strategies, coordination and review of work done by her team and management of expatriates in general.
Lecturer at several seminars, she currently participates actively in preparing, updating and presenting workshops on topics related to expatriates in different Chambers of Commerce, as well as publication of news reports and newsletters oriented at HR audiences.
Languages: Portuguese, English and Italian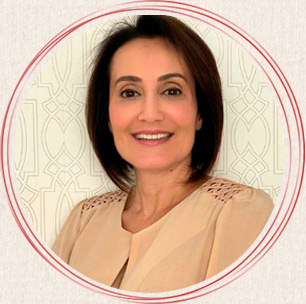 CRISTIANE JUNQUEIRA

Bachelor of Law from Faculdades Metropolitanas Unidas (FMU) – 1995.
Has over 20 years' consulting service experience focused on expatriates. Provision of tax advisory services, including Brazilian taxation, expatriate management, payroll system, compensation structure, etc.
Acted as a Senior Manager at Deloitte, having had the opportunity in her career to serve a wide portfolio of clients, notably meeting the requirements of executives from large Japanese companies, and delivering services such as preparation of consultations and opinions, tax planning strategies, coordination and review of Individual Income Tax engagements.
Lecturer on various occasions, speaking to audiences made up of clients, HR professionals and areas related to the management of expatriates.
Languages: Portuguese and English
LUCAS CASTRO

Bachelor of Economics from Pontifícia Universidade Católica de SP (PUC-SP), has 4 years' tax consulting services experience focused on expatriates and individual taxation. Provides very high level assistance, which specialty are calculations and tax compliance.
BRUNA MORAES

Bachelor of Law from Universidade Nove de Julho (UNINOVE-SP), having a post-graduation in Civil Procedure. Having previous experiences in Public Administration and management of Law office has joining our team in 2020 to apply her experience in Civil Law to the various demands concerned to individuals.